Elections
March 12, 2019 Election Early returns:
Bonner County Preliminary Elections Results Application  - View detailed election results information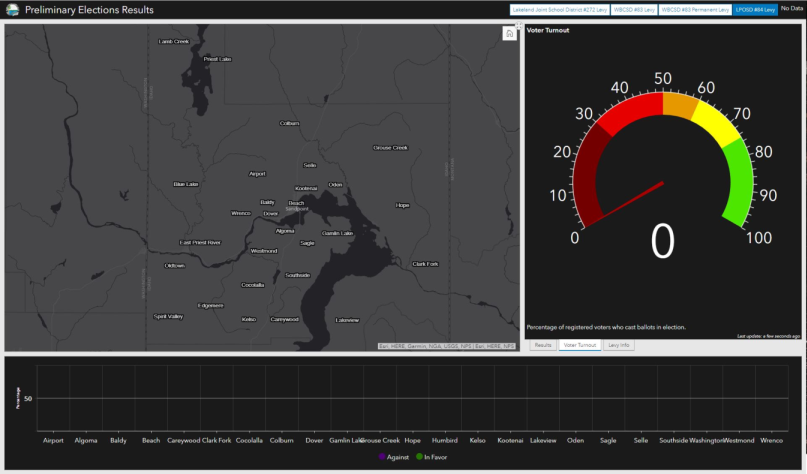 IN PERSON ABSENTEE VOTING HAS ENDED!  (Always ends the Friday before each Election).
POLLS OPEN TOMORROW, MARCH 12TH, 2019 FROM 8:00 A.M. UNTIL 8:00 P.M.
VOTE AT YOUR USUAL POLLING LOCATION - SAME AS FOR 2018 ELECTIONS
IF YOU DO NOT KNOW YOUR POLLING LOCATION, PLEASE GO TO www.IdahoVotes.gov
APPLICATION FOR ABSENT ELECTORS BALLOT
CLICK HERE FOR 2019 Absentee Ballot Request  NOTE:  You may still request absentee ballots for the remainder of 2019!
A new application must be completed each CALENDAR YEAR!  YOU MAY REQUEST BALLOTS FOR THE ENTIRE YEAR.
You may complete, sign, scan and e-mail your application to:  ELECTIONS@BonnerCountyID.gov, Or FAX to (208) 263-9178
Or Mail to:  BONNER COUNTY ELECTIONS, 1500 HWY 2., SUITE 124, SANDPOINT, ID   83864
SAMPLE BALLOTS FOR THE MARCH 12TH 2019 SPECIAL ELECTION - SCHOOL LEVIES
Useful Links
Campaign Finance Reports
Past Election Results:
Primary Elections
General Elections
Other Elections
For Information on Earlier Elections, please contact the Elections Office
Phone:  (208) 255-3631 HOURS:  Monday - Friday, 9:00 a.m. until 5:00 p.m. (except holidays)
E-mail: ELECTIONS@BonnerCountyID.gov
County Offices, Incumbents and Terms Expiring:
Candidates Corner
If you do not have access to a computer, Petitions of Candidacy are available from the Elections Office housed in the Bonner County Administrative Office Building located at 1500 Hwy 2, Suite #124 in Sandpoint.  Office hours are Monday through Friday from 9 am until 5 pm, excluding Holidays.