Bonner County GIS This site contains downloadable data, other applications, and unrecorded document search capabilities.
Bonner County Interactive Map (best results on Google Chrome browser)
---
Bonner County Preliminary Elections Results Application  - View detailed election results information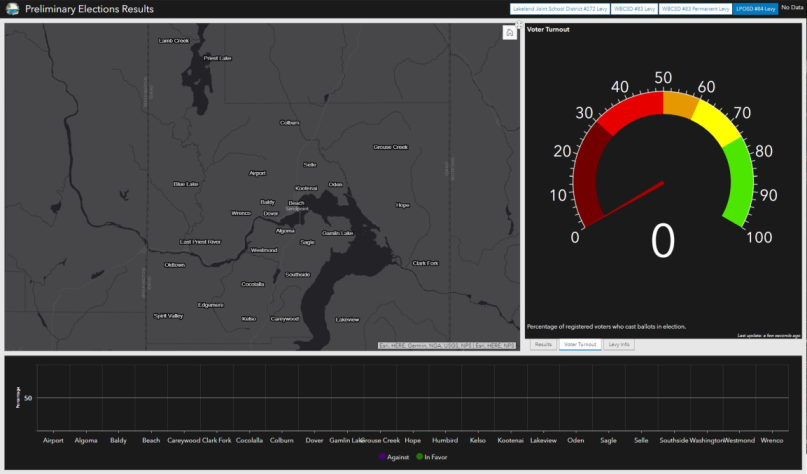 Maps in PDF format
Land Ownership Map for Bonner County –  This map classifies the different types of land ownership in Bonner County.  It has a variety of categories including US Government, State, County as well as some types of private properties such as production forest lands and conservation easements.
Bonner County Map – 06-12-2018 – Large format, high resolution county map in PDF format suitable for printing.
Herd Districts - This is a legal description of land in Idaho that is defined by Idaho code as 'All unenclosed lands outside of cities, villages, and herd districts, upon which cattle, by custom, license, lease, or permit, are grazed or permitted to roam.'